Czech Two Pad Bandage
Package:opp bag
Size:10cmx12cm
Model:EFK9881
Products description:
Product Images:
Medical Czech standard first aid bandage with two pad
1)Material : Aid bandage , pressing pad
2)Color : White
3)Bandage: Conforming bandage,cotton covered with gauze or non-woven
4)Bandage size : 6cm*4m,8cm*4m, etc
5)Cotton pad size : 6cm*8cm, 8cm*10cm , etc
6)Size : bandage Length x width(pad : Length x width)
6cmx4m(6x8cm)
8cmx4m(8x10cm)
10cmx4m(10x12cm)
12cmx5m(12x16cm)
7)Clip : Wth or withour clips,elastic band clips or metal band clip
8)Blastic packing : Individually packed in cellophane
9)Certifications : ISO9001,ISO13485,CE,FDA
10)Note : Personalized specifications as possible as customer' request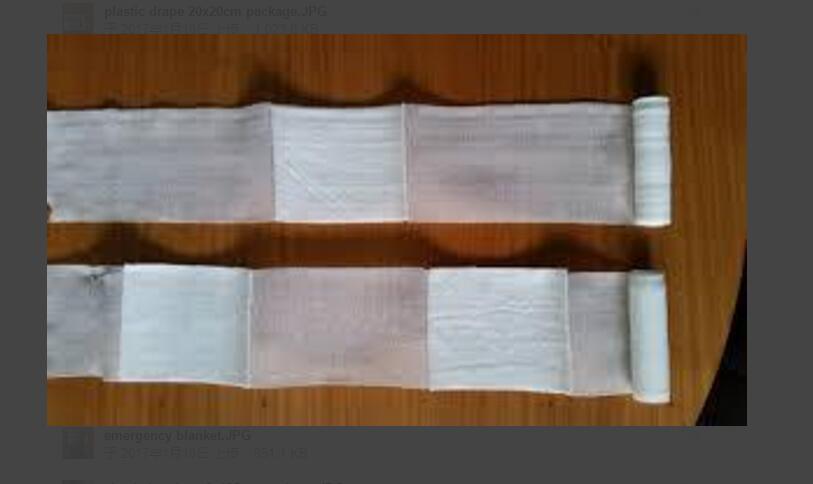 About Eiffel Medical Supplies Co Ltd:
We are one of the leading professional manufacturer and reliable exporter in China, specializing in first aid kit and medical emergency products production since 2002.

Why chose our products?
Our products have the competitive price, excellent quality and favourable after-sales service because we establish the good business relationship with the material suppliers. And the products are well-sales at USA and the Europe countries.

Eiffel Medical Supplies has gone through many years'efforts, developed into a creative and vigorous enterprise, won appreciation and admiration from our customers of the market it serves.

We establish friendly cooperation relationships with clients from all around the world, enjoy the good reputations for its high quality, efficient services and reasonable prices.
Exhibition at Canton fair