Cotton Sports Muscle Kinesiology Tape Features:
1. Made of high-quality cotton, waterproof and breathable. Acrylic glue, good adhesion, does not irritate the skin, high stretchability, can be stretched to 180% of the original tape, covering a wider range. You can cut it into what you want, such as Y-shape, to make it cover a larger area.
2. Multiple uses: It helps reduce tissue pressure and support muscles and joints. It helps you recover faster from pain. Inhibition of hypertonic muscles,correction of the fascia,protecting muscles against excessive stress, protecting joints, it lifts the skin slightly to increase blood circulation which reduces swelling.
3. Waterproof and hypoallergenic, our tape will stay on knees, elbows, and feet through the toughest workouts for days at a time, without irritating sensitive skin. Designed for use by professional athletes, as well as for home first aid, this synthetic kinesio tape is perfect for muscle injuries and recovery.
4. Water ripple design: According to ergonomic design, the blood and lymph under the skin can circulate smoothly. The tape products are hypoallergenic, latex-free, natural rubber-free, lightweight, breathable, comfortable, and easy to use and comfortable to wear. This adhesive tape is safe to use on sensitive skin for therapeutic and medical applications.
5. Wide application, used by physical therapists and sports medicine practitioners around the world. Sports tape is suitable for all kinds of sports practice, whether it is running, swimming, gym exercise, tennis, football, also applicable in Olympic Games by athletes. Can help you effectively prevent muscle strain, etc.
---
Our major products and services include but not limited to cohesive bandage, kinesiology tape, rigid sport tape and disposable medical supplies. Currently our main markets are as follows:
---
European market such as France, UK, Germany, Spain, Belgium, Italy and so on;
Southeast Asia market such as Japan, Singapore, Philippine, Korea and so on;
America market such as the USA, Canada, and some South America countries.
Oceania market such as Australia and New Zealand.
---
Application of Kinesiology Tape
Supporting tapes for athletic muscles
Assists lymphatic drainage by doctor
Activates the endogenous analgesic systems
Corrects joint problems in sports
---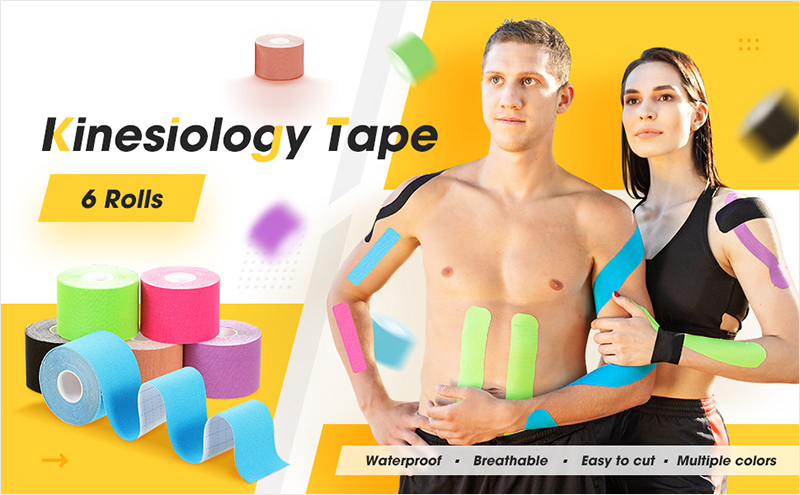 ---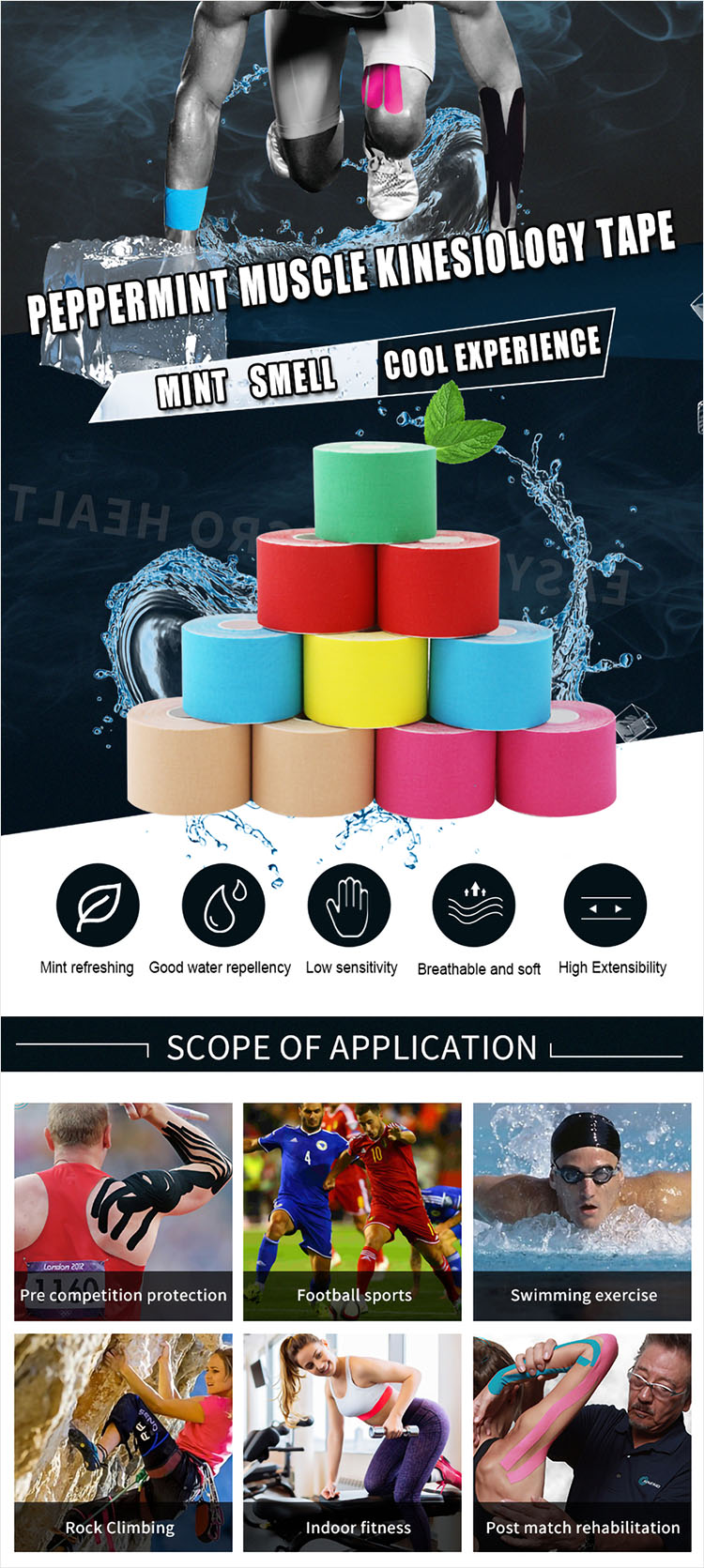 ---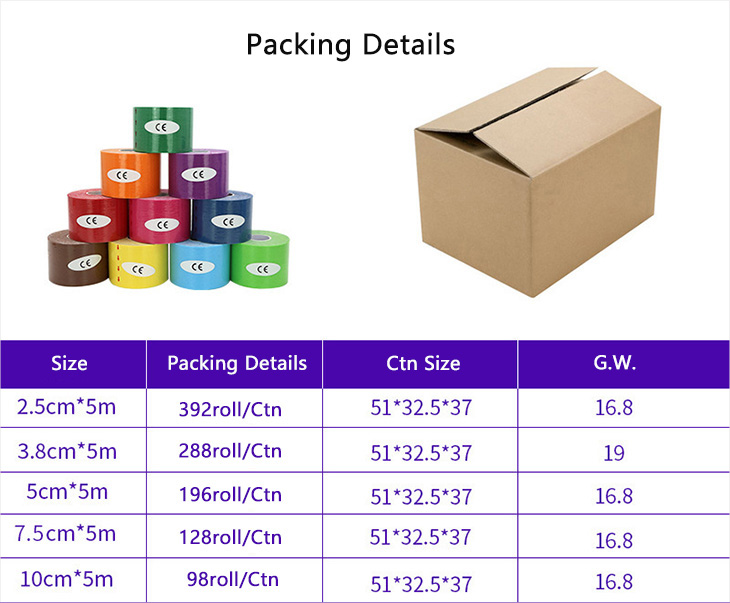 ---