Summer Exercise Muscle Protection
---
Summer is coming. Let your body move. Let your bones and muscles stretch out and cheer up. For different people, the way of exercise is not the same.

1. Chronic patients can't stop exercise
1). High blood pressure: it mainly focuses on relaxed and small amount of exercise, such as fitness running for 5-20 minutes, or the combination of running and walking, running for 1 minute, walking for 2 minutes, running for 2 minutes and walking for 4 minutes.

2). diabetes: fitness walking, slow 15~30 minutes, 70~80 per minute, moderate speed 90~100 per minute, fast 110~120 per minute, speed depends on personal strength.
---
2. Healthy people should exercise easily
1). Office workers: not to sweat, but to say goodbye to sub-health easily. Walk home from work in the evening, time control within 1 hour, or jump rope for more than 10 minutes without intermission.
2). People who want to lose weight: women can shake hula hoops at home for more than 20 minutes and stick to 20 sit ups every night; Men can do 5-10 push ups every day.

3). Children: exercise in a planned way to enhance their physique. Get up early every day to do two sets of radio gymnastics. Swimming exercise cardiopulmonary function, each swim 10 ~ 30 minutes, about 2 ~ 3 times a week. But for safety, it's best to choose an indoor swimming pool. In the evening, I can play badminton with my parents.

4). Old people: exercise properly and observe heart rate. Get up in the morning for half an hour, play taijiquan, walk, run, generally 2 ~ 3 km. You can stretch gently and regularly at home.

For the normal exercise, our cohesive bandage,kinesiology tape is useful for our muscle protection, also our sport rigid tape and other sport tape also are helpful for our body protection.
---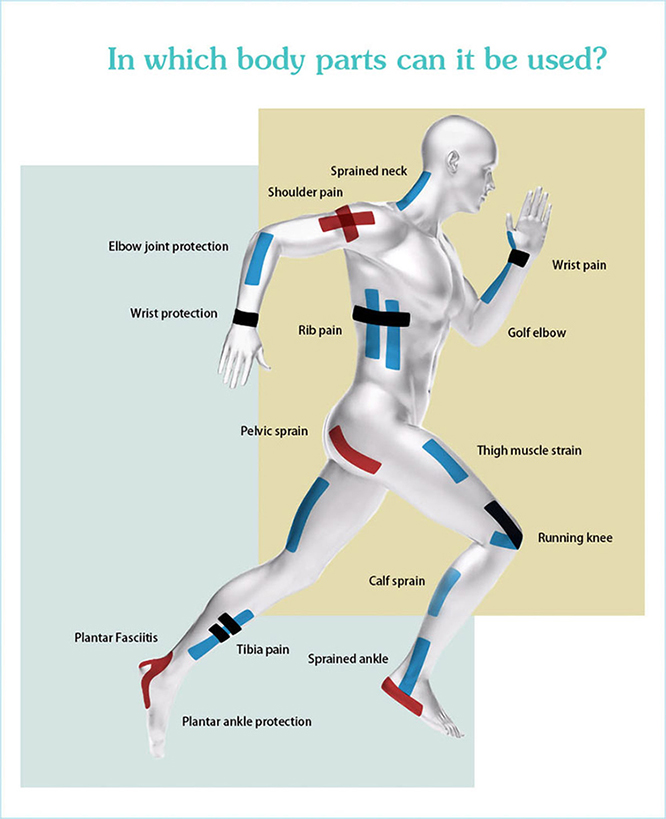 ---