What is the Exercise Therapy
---
Kinesitherapy sport refers to the training method of using equipment, bare hands or the patient's own strength to make the patient obtain the recovery of the whole body or local motor function and sensory function through some movement modes (active or passive movement, etc.).

The most common problem to be solved by rehabilitation medicine is motor dysfunction, so exercise therapy has become the core treatment of rehabilitation therapy, which belongs to one of the two major components of physical therapy (PT) (the other component is physical factor therapy).
---
Purpose of exercise therapy:
1. Control the abnormal tension of muscle, relieve or enhance its tension.

2. Improve balance ability and movement coordination.

3. Re education and training of motor function can improve neuromuscular function.

4. Through training and stimulation to improve the function of heart, lung, liver and other organs.

5. Through sports training, enhance physical strength, improve systemic dysfunction.
Our main products are cohesive bandage, kinesiology tape, sport tape, medical supplies, hospital items, and tattoo use cohesive bandage, welcome to contact us for the further discussion.
---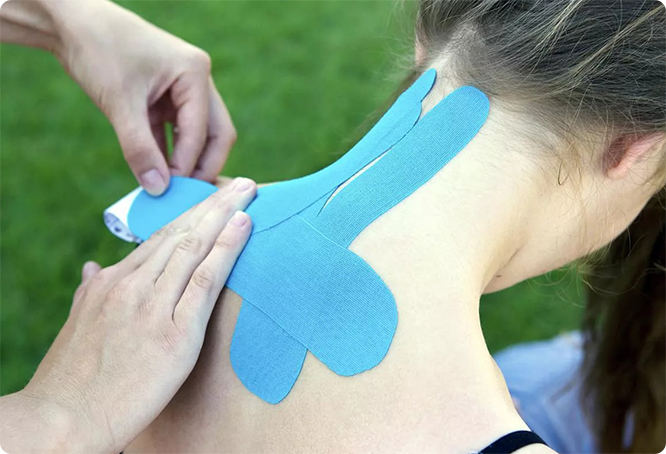 ---