Product information
Product name: emergency blanket
Material: PET film+coating

Thickness: 12um

Size: 140*210cm after unfolding, 8*10cm after folding Weight:51g

Scope of application

1.After an accident, an emergency blanket can be used to cover the body to prevent a sharp drop in body temperature;

2.When the vehicle breaks down in a cold area or at night, you can use an emergency blanket to keep your body warm;

3.The first aid blanket can be used as a reflective film to send signals to rescuers;

4. In rainy days, the emergency blanket can be used as a rain poncho; it can be opened to make a rain shed.

Recommended reason

1.When folded, the size is small and easy to carry, but the unfolded 140*210cm,the weight is about 51g.

2.The strong reflection makes it easier for rescuers to discover, and it is an essential tool for survival in the wild.
---
Sunscreen
Under the hot sun, the emergency blanket draped over his body to protect the body to avoid direct sunlight.
Warm
When cold weather in the field, the emergency blanket wrapped the body can absorb and reduce body heat loss temperature.
Reflective
The wild were killed, the emergency blanket around him, can use its reflective role in helping rescue workers to find the target.
Stretcher
Emergency blanket good toughness, light, soft, malleable and can be used as a stretcher. 200-pound man lying down on the unfolding emergency blanket, six people simultaneously picked up the corners and edges of the intermediate blanket emergency blanket, unbreakable!
---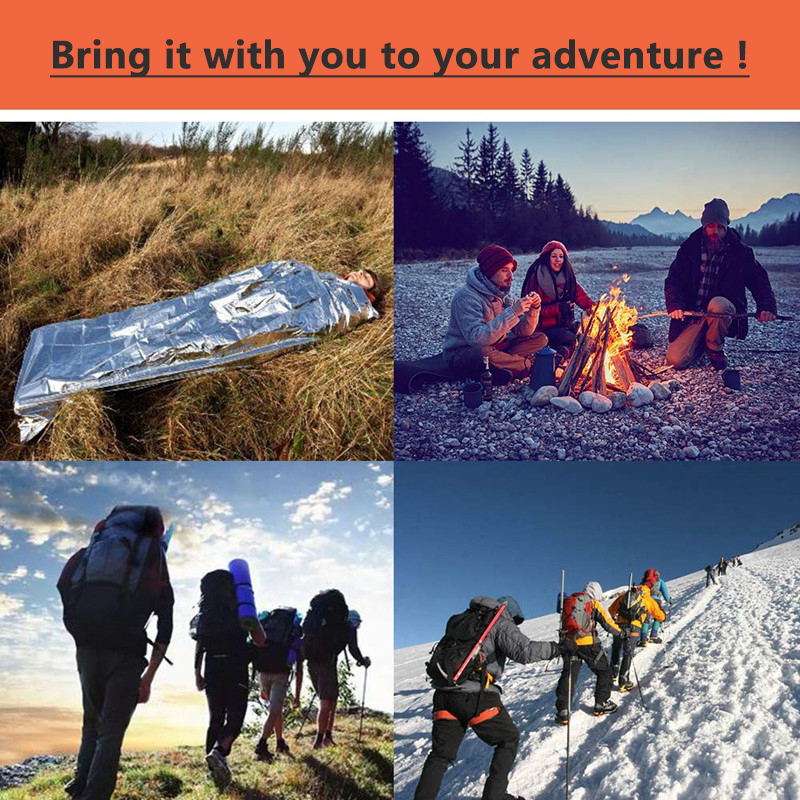 ---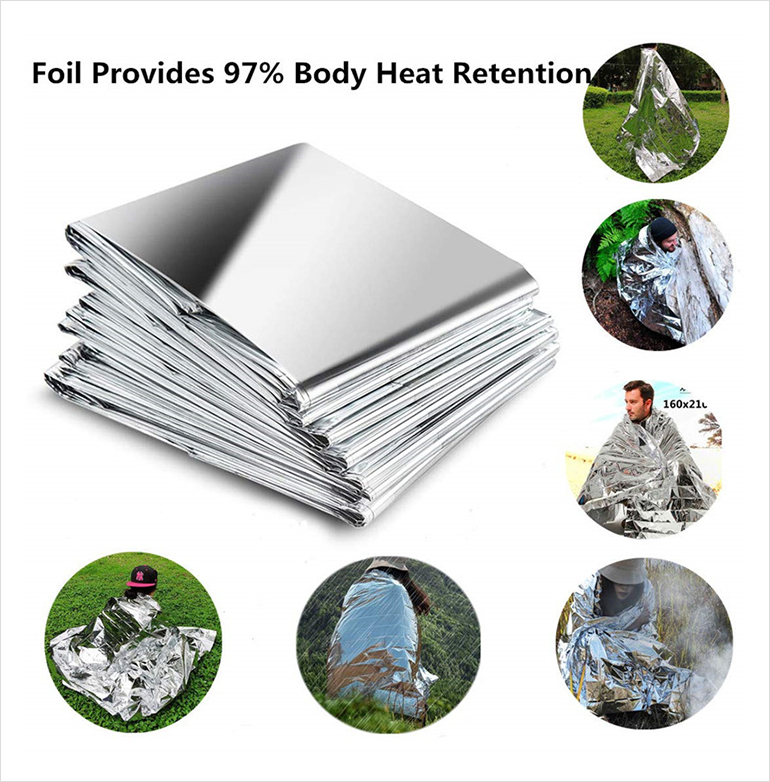 ---
I would like to introduce our company as Eiffel Medical Supplies Co., Ltd is the professional manufacturer and reliable exporter in China, specializing in R&D and producing sport bandages and other medical supplies since 2002.
Our major products and services include but not limited to cohesive bandage, kinesiology tape, rigid sport tape and other medical items and so on. Currently our main markets are as follows:
---
European market such as France, UK, Germany, Spain, Belgium, Italy and so on;
Southeast Asia market such as Japan, Singapore, Philippine, Korea and so on;
America market such as the USA, Canada, and some South America countries.
Oceania market such as Australia and New Zealand.
---
We look forward to being of service to you! We will continue to devote ourselves to the development and production of medical products, and providing every customer with better products and services. Welcome to visit our factory for further cooperation.
---