Camouflage Cohesive Bandage Hot Sales
---
Self adhesive elastic bandage is suitable for sports, training, outdoor sports, surgical and orthopedic wound dressing, limb fixation, limb sprain, soft tissue injury, joint swelling and pain dressing.
---
It is made of pure cotton cloth coated with medical pressure-sensitive adhesive or natural latex, non-woven fabric, intramuscular effect adhesive cloth, elastic cloth, medical degreasing gauze, spandex cotton fiber, elastic non-woven fabric and natural rubber.
we are manufacturer of sport tape and medical supplies, our main products are tattoo bandage, sport tape, cohesive bandage, kinesiology tape, medical supplies for sportclub,sport center.
---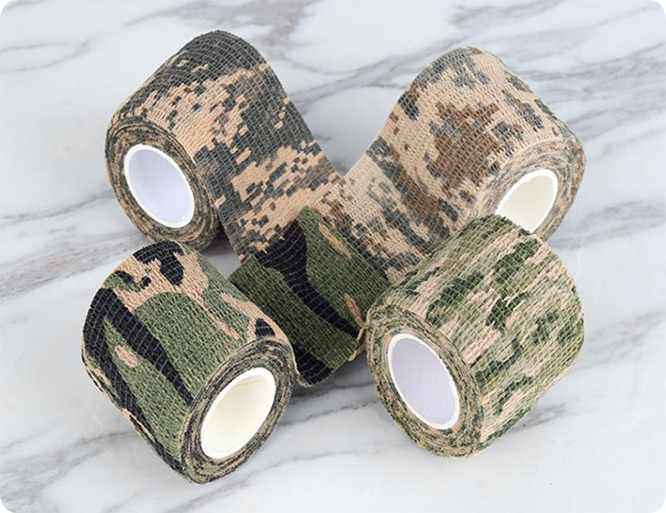 ---